Ah yes, Potage Parmentier, or if you prefer in English, Potato and Leek soup.
Yes, I know in my post yesterday I promised another really impressive french sounding dish, but I decided to change things up for 2 reasons.
1. Of the comments I received yesterday about the resurrection of the blog was from my friend Sam in Victoria. He said that he was interested in the blog as he is just learning to cook. So rather then scaring him off with something I myself am slightly on edge about making, I thought I should start of with something much more simple, while still providing the fancy french name. (Because lets be honest here, Potage Parmentier sounds WAY more impressive)
2. It would be a shame to make this fancy french thing for just myself, and have no one to Ooooo and Ahhhh at how impressive it is (unless I fuck it up, which is a very real possibility). So guys, if you're in Seattle on Thursday, I have space for two at dinner. Hit me up.
I am a huge fan of soups, and this one is in the top three. It requires few ingredients, has a short prep time and its really hard to screw up.
Usually I would use your standard Russet potato, but this time I decided to use sweet potato. (Note: Sweet Potato and Yams are in fact different, be sure you are using the right one)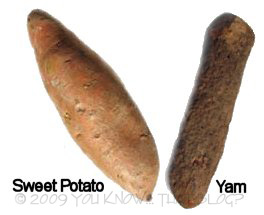 Sweet potato's are larger then Russet potato's, they tend to be more firm, and are much lower in starch.
Begin by peeling the potato and dicing it into small chunks. Were going to use about 2 cups.
Next prepare the leeks. If you have never used leeks before here's come tips. These are big stalky things, and are usually sold by weight...... and you're going to throw most of it away.
Cut off the end with the roots and the end with the leafs about where the stock has turned completely green. Using a knife, cut the stalk in half lengthwise. Under cool water, wash the inside of the stalk, fanning out the layers, but keeping them together. Dirt loves to hide in these little folds.
Next, chop the leeks. You need about a cup and a half worth. Place everything in a pot with 1/2 tablespoon of salt and 4 cups of water. Bring that to a boil, partially covered and then reduce heat to a simmer for 45 min.
Once the vegetables are tender remove from heat and mash them up with a fork until creamy. Taste the soup now and adjust the seasoning. Add pepper to taste. Off the heat, add 2-3 tablespoons of heavy cream or 1.5-2 tablespoons of butter. (This is one of those situations where you shouldn't substitute margarine over butter, its the dairy we are looking for, not oil) Garnish with a large pinch of minced parsley or chopped chives.
2 cups potato - diced

1.5 cups leeks - washed and sliced

4 cups water

1/2 Tb salt

Simmer for 45 min




2-3 Tb heavy cream OR 1.5-2 Tb Butter

Minced parsley or chopped chives
Potage Parmentier